This is a small selection of poems written by Douglas Elves, whose book, Riverlines, is now available at Audreys Books and through  McNally Robinson, FriesenPress, Chapters, Amazon, Blackwell's UK, Barnes&Noble, AbeBooks, etc.; or ask at your local bookstore.
View the sample poems here. The book also contains many other, mostly earlier, poems not on a river theme.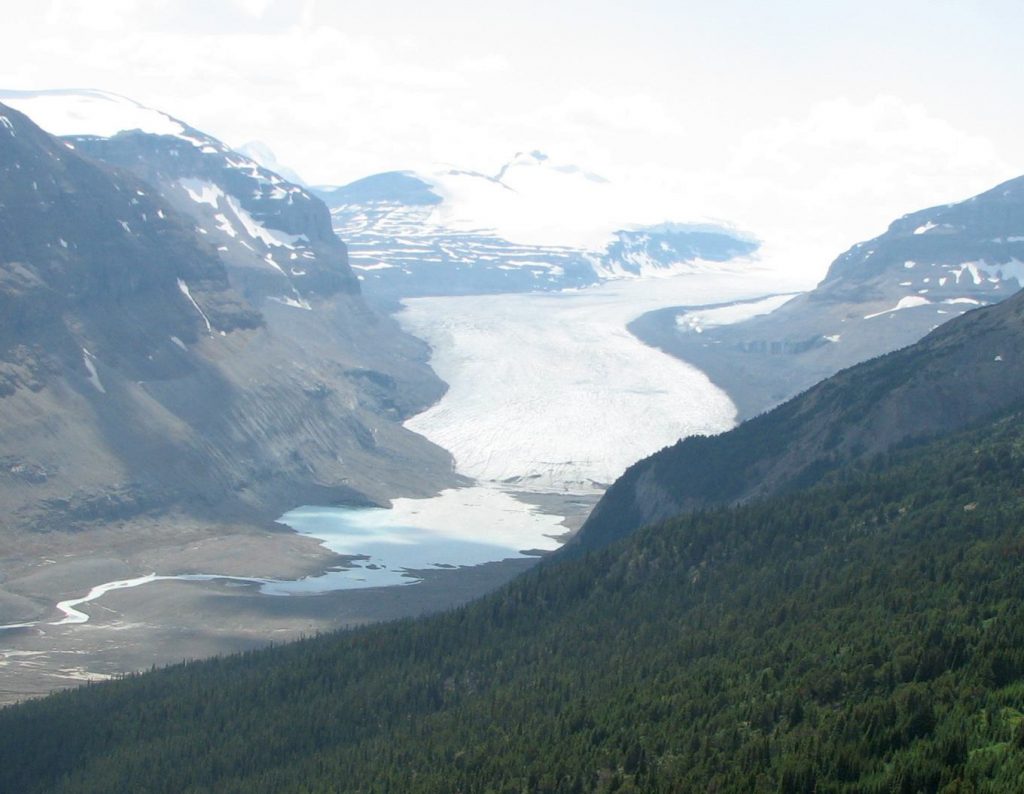 The source of the North Saskatchewan River, the Saskatchewan Glacier. Photo taken by Doug from Parker Ridge, Banff National Park.